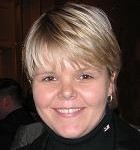 Kristin Rae Swanson, PhD – Principal Investigator
Professor and Vice Chair of Research, Neurosurgery
co-Director, Precision NeuroTherapeutics Innovation Program
Director, Mathematical NeuroOncology Lab
Mayo Clinic – Phoenix, AZ
Current Lab Members | See Past Members
Pioneer
"Buster"
Alvord, MD
Associate
Directors
Andrea Hawkins-Daarud, PhD
Pamela Jackson, PhD
Administration
Scott Whitmire
Yvette Lassiter-Morris
Kamala Clark-Swanson
Gillian Murphy
Data Management and Data Analysis
Cassandra
Rickertsen
Sandra Johnston, PhD
Lisa Paulson
Postdoctoral Researchers
Kyle
Singleton, PhD
Susan Massey, PhD
Sara Ranjbar, PhD
Lee Curtin, PhD
Post Bacc Researchers
Haylye White
Javier Urcuyo
Gustavo De Leon
Julia Lorence
Grad and Med Students
Aditya Khurana
Image Analysis
Team
Karina Pinhasov
Natalie Chavez
Fiona Lobo
Sameer Channar
Image Analysis
Team
Sejal Shanbhag
Lamari Blue-Johnson
Jensen Inman
Sabrina Woo
Image Analysis
Team
Jessica Martinez
Hend Bcharah
Hayden Hamblin
Affiliate Faculty
Bernard
Bendok M.D.
Leland Hu M.D.
Alyx B Porter, M.D.